PRODUCT FEATURE
· 2 Ways of Wearing, Wireless and Wired
Mivo Fox provides two ways of wearing. You can wear it like a regular wireless earphone when you are on a walk or driving. You can also connect the neck cord with the earbuds magnetically when you are jogging or in crowded places that you don't wanna drop your earbuds.
· Charging While Listening to Music
More importantly, the neck cord not just hooks the earbuds, but also charges the earbuds.  It means you don't have to put your earbuds back to the charging case when you need them immediately.  The neck cord can provide another 14 hours of battery time for the earbuds.  
· Click to Charge, Automatically
Unique MIVO PinPoint Magnetic Technology enables a quick and easy connection between the earbuds and the sport-band in mere seconds. The magnets have been designed specifically to fit between the cross-section of the earbuds and the cord, keeping its minimalist design while ensuring a stable connection and continuous charging under any circumstances.
· Comfortable Neck Cord, TI+SI
The built-in titanium alloy of the neck cord is lightweight, malleable while the outfit liquid silicone is super smooth and is often used in medical and baby products.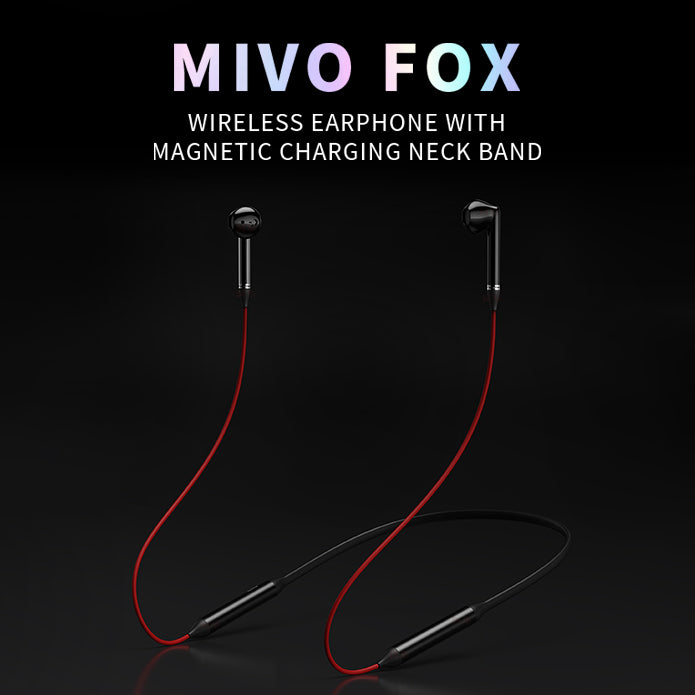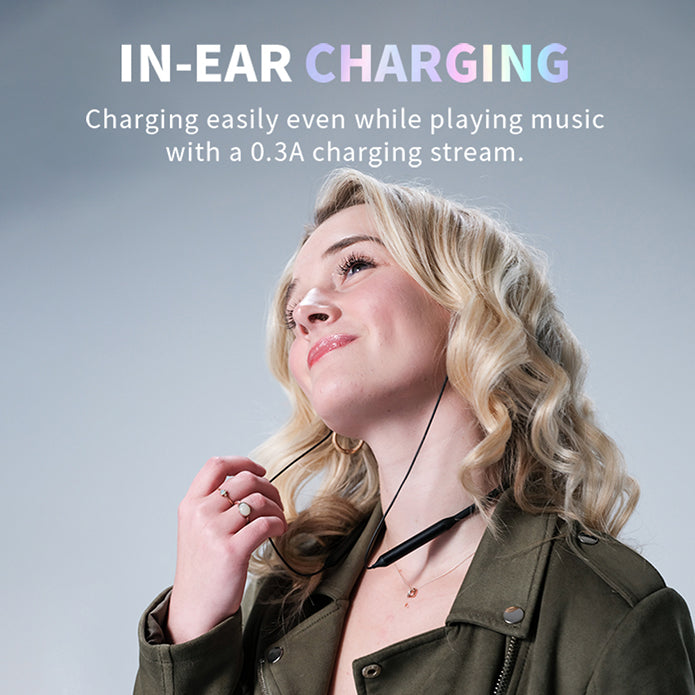 The built-in battery on the sport-band adds an extra 16 hours of playtime when magnetically connected to the MIVO earbuds. Also, the sport-band can be conveniently powered up when the earbuds are fully charged, or when not in use.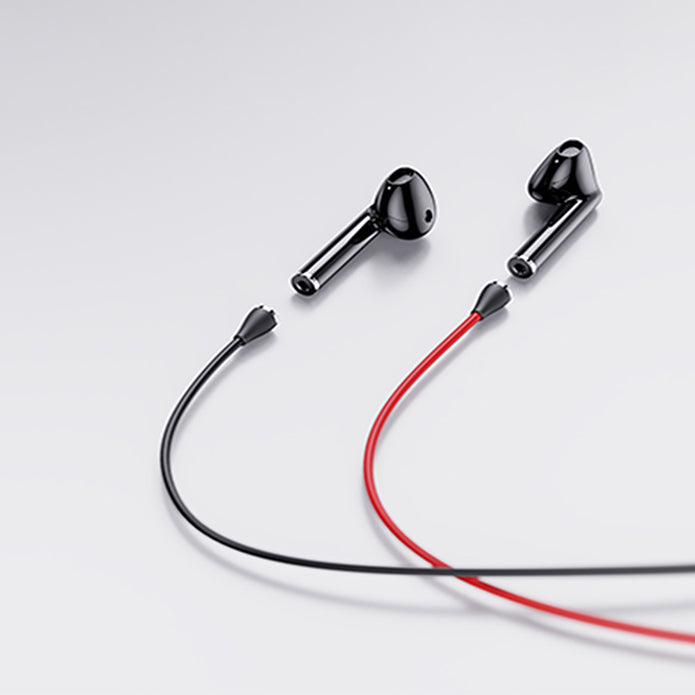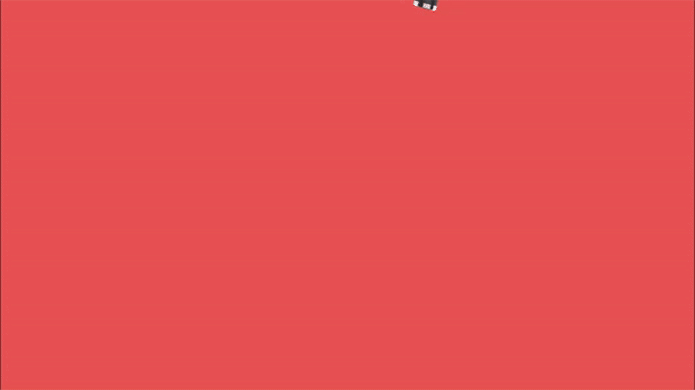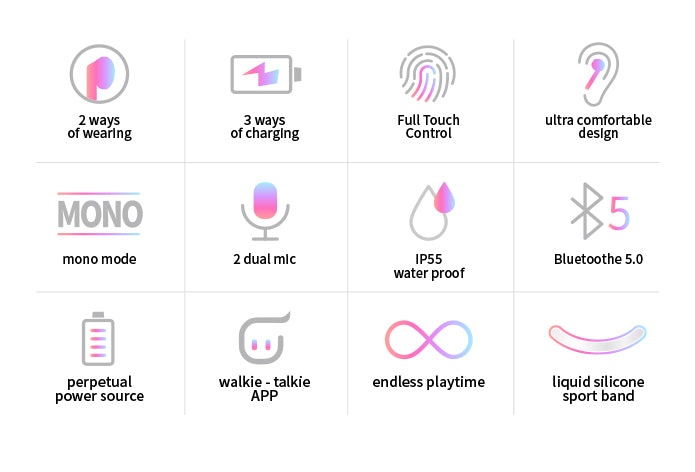 During connection, Mivo Fox uses the Neodymium iron boron powerful magnet. NdFeB's magnetic strength possesses the highest product performance, its forging process is complex, and the small area's magnetic solder link is exquisite technology.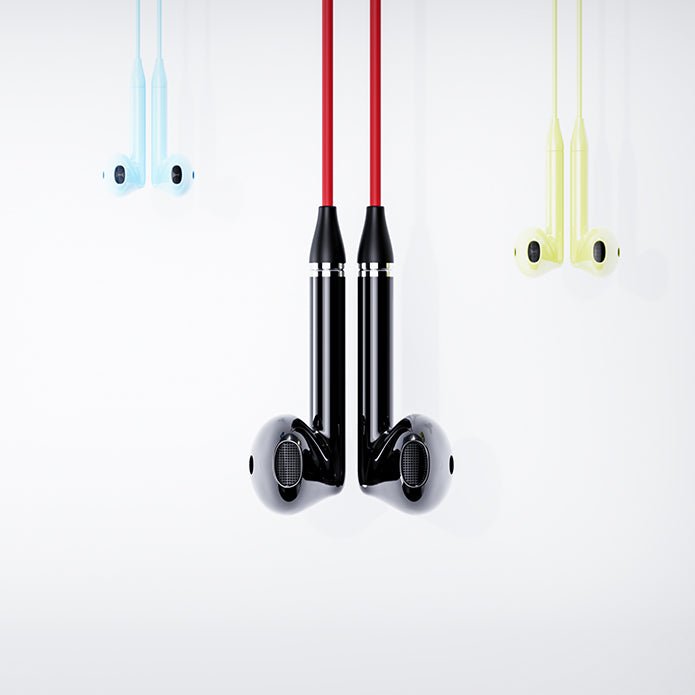 The casting process of liquid silicone is done through LSR injection molding, which is often usebyd in ba products and medical products. However, most sports headphones use solid silica gel, which is often used in industrial products such as rubber.  Long-term use can prove to be detrimental to the human body.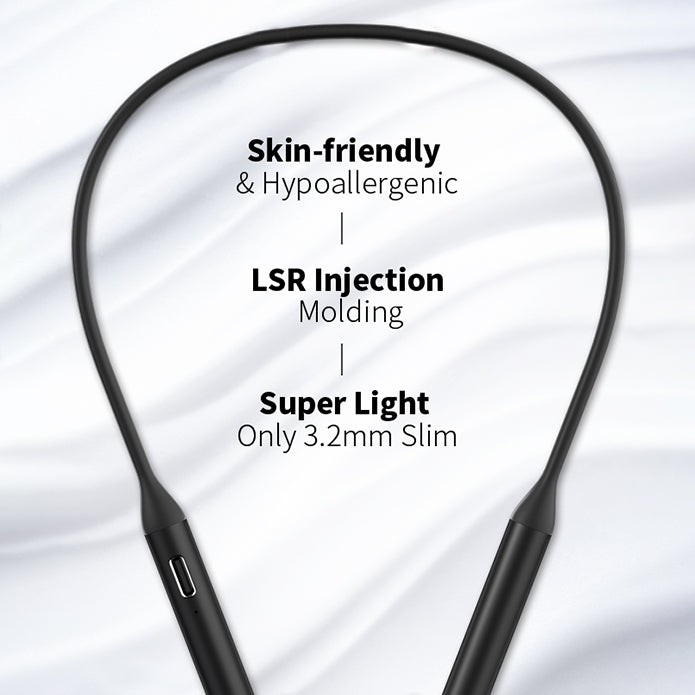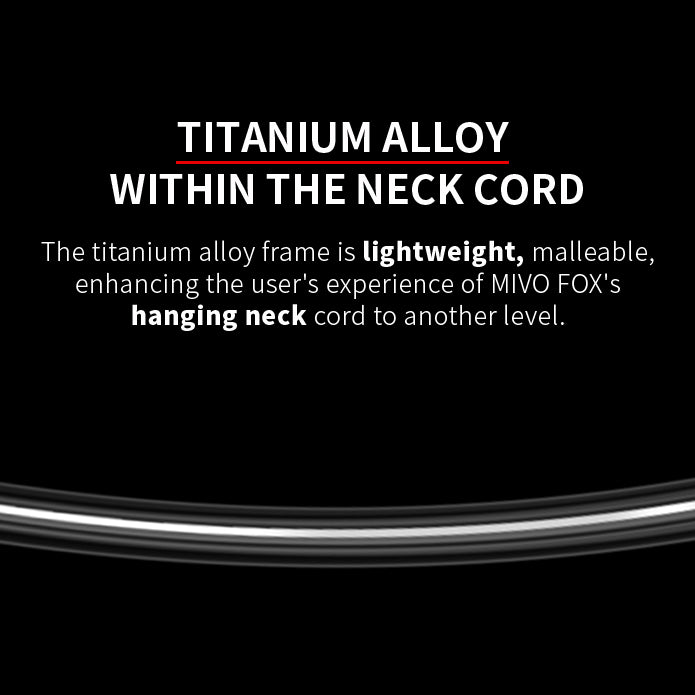 The aluminum alloy tube has a built-in battery that can charge the earbuds when they are connected.  Its texture is light, rust-resistant, and is gorgeous.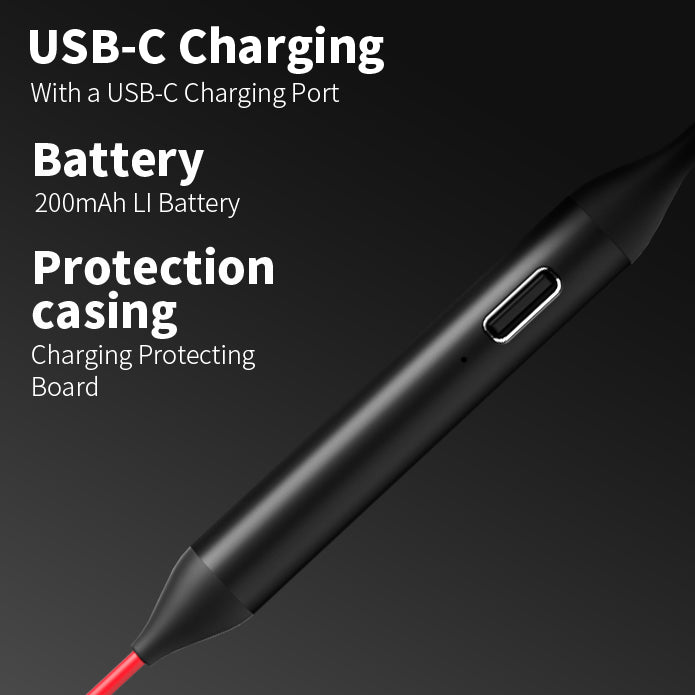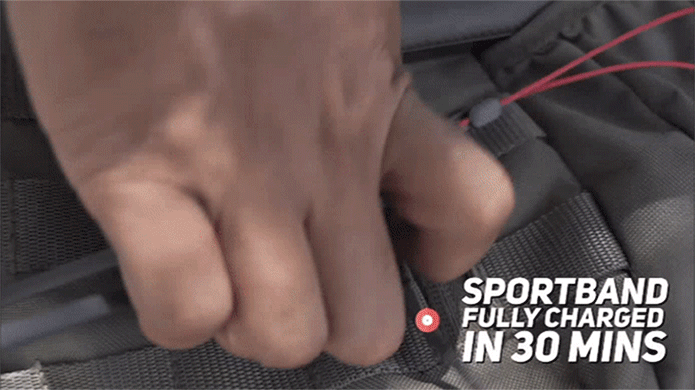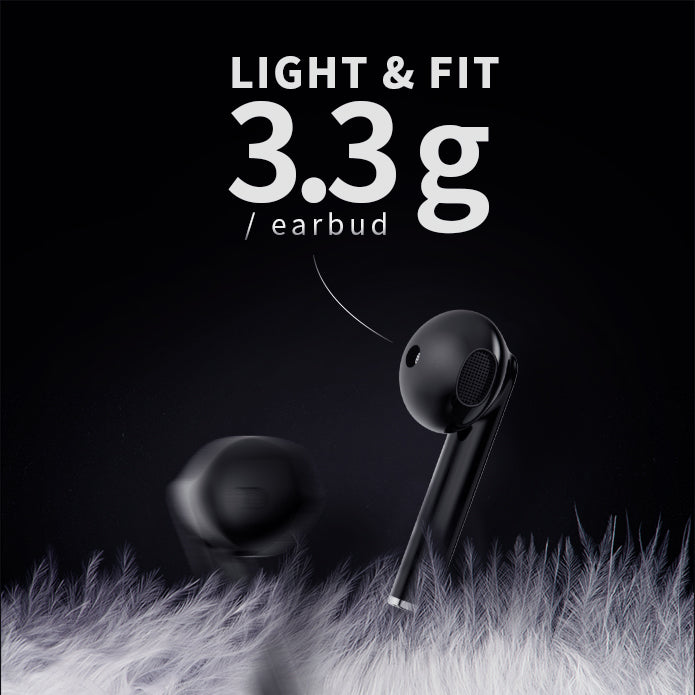 Leading global manufacturer in the field of micro-electro acoustics. Same microphone supplier as apple.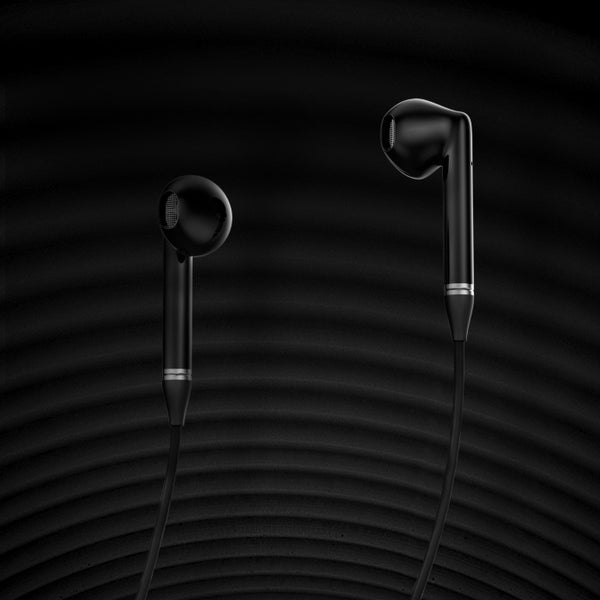 MIVO features the Airoha AB1536 chip, which supports an audio codec up to 24bits, 96kHz, and advanced packet loss concealment technology for a high definition, continuous listening experience.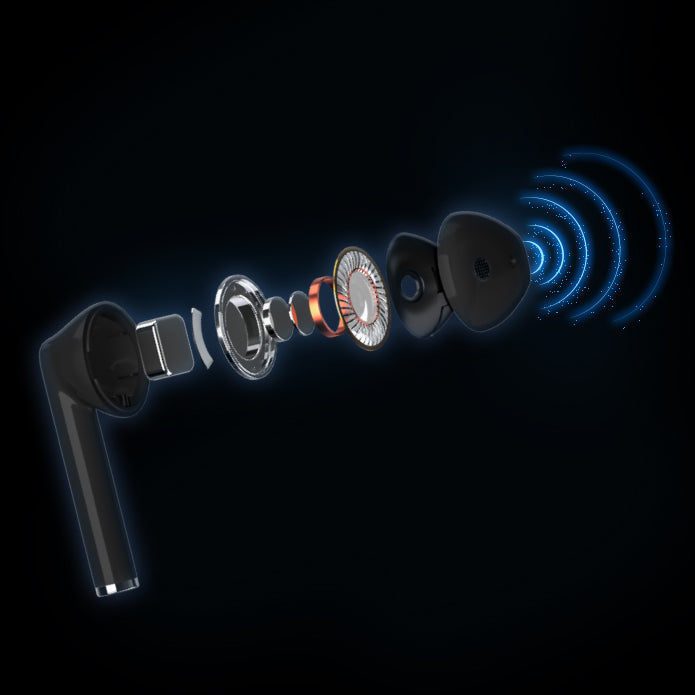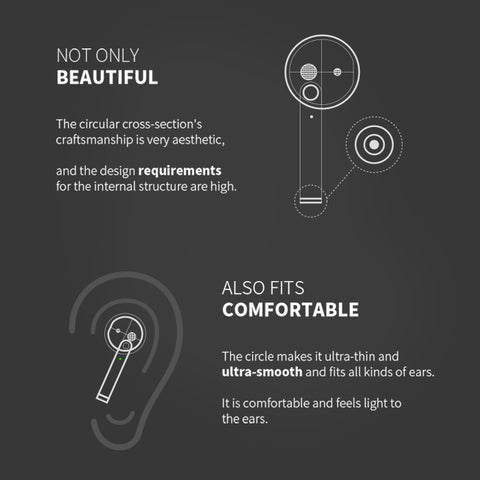 Free your hands when you are cycling or driving.  Suit for different situations and easy to group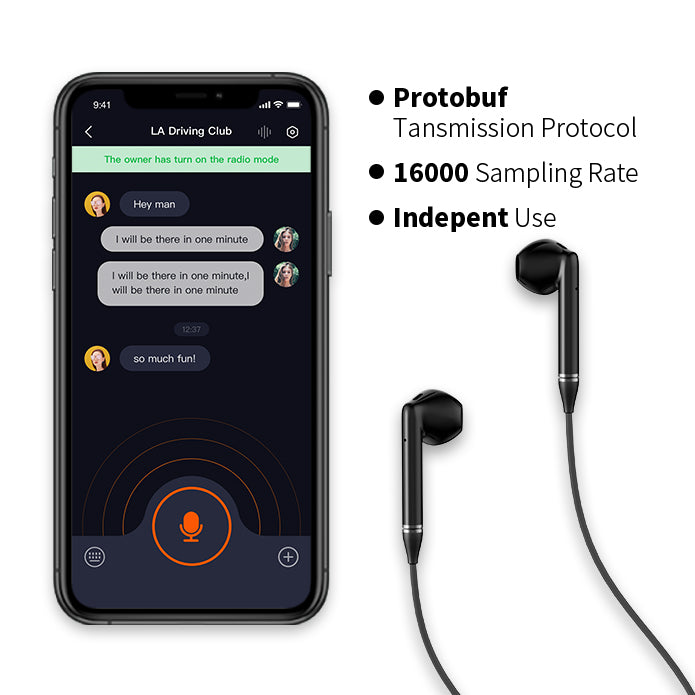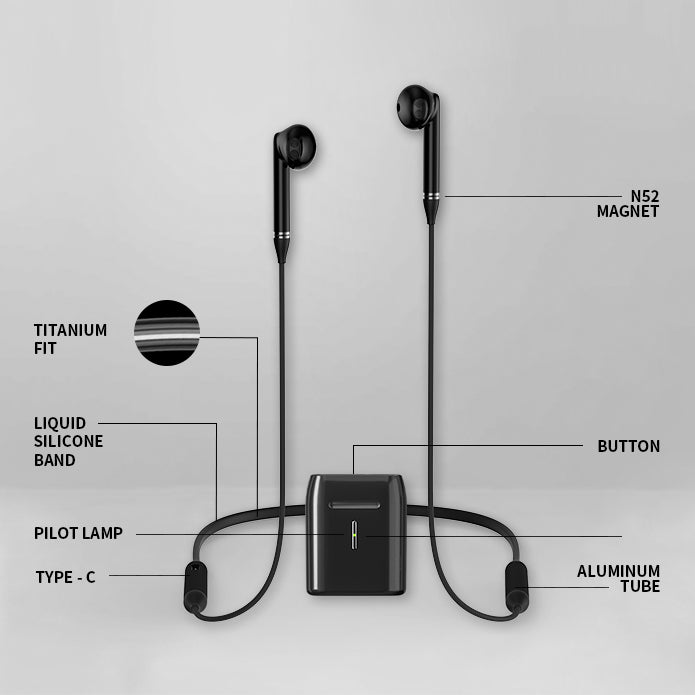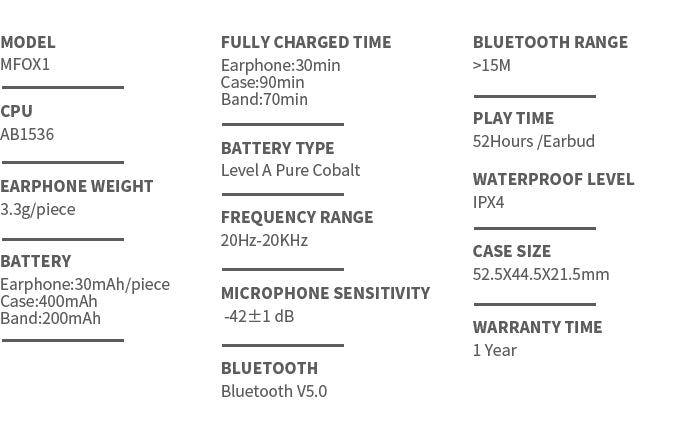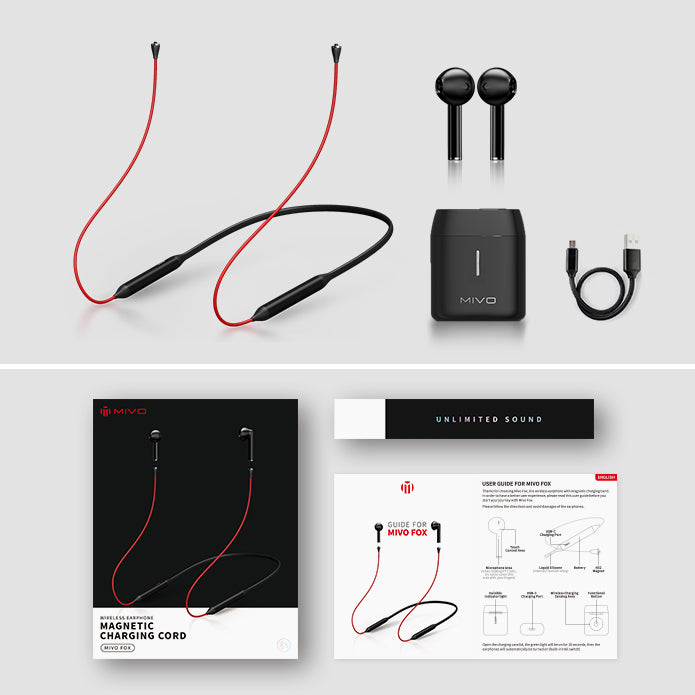 NEW ARRIVAL:SHIPPING IN ABOUT 5 WORKING DAYS